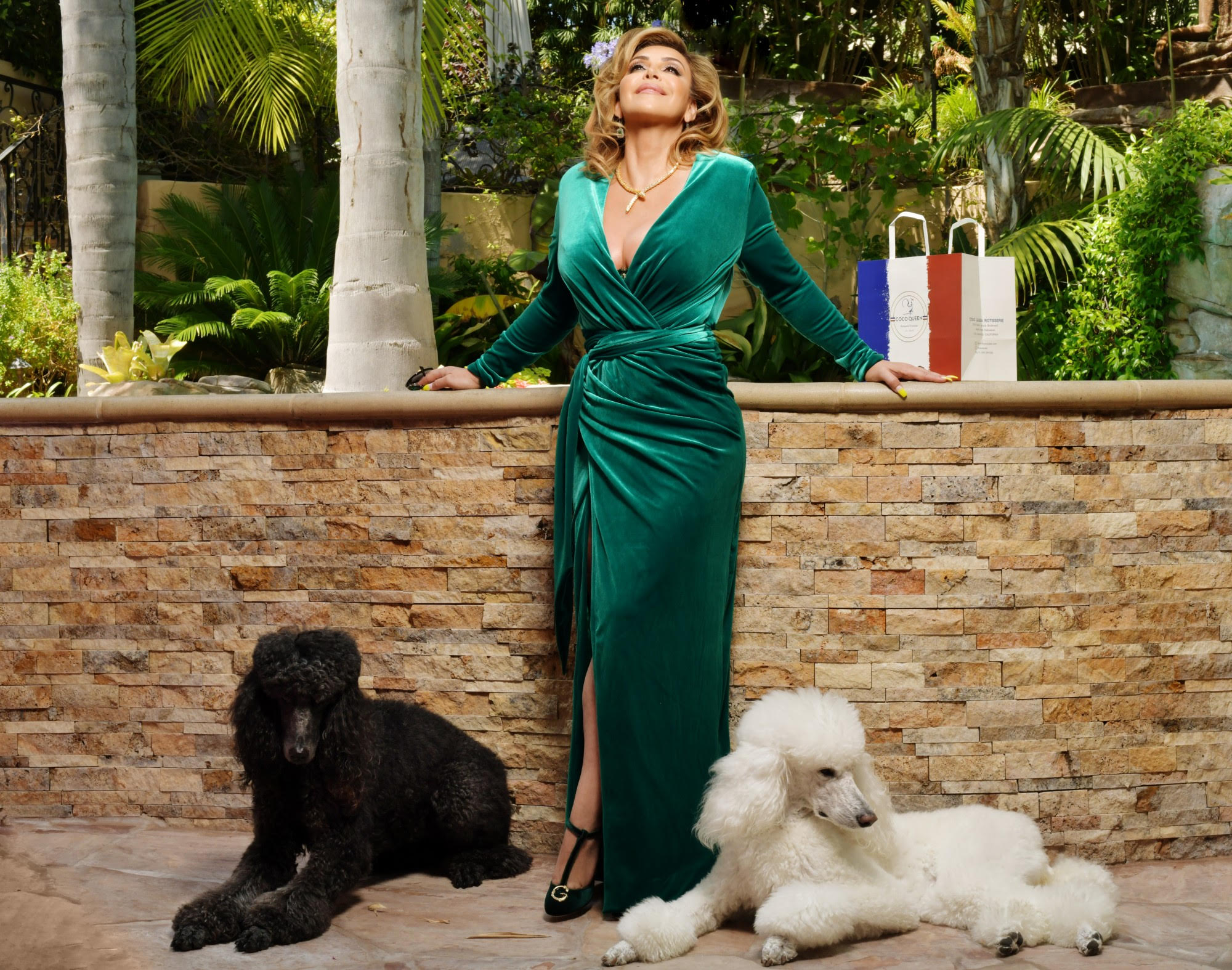 OUR STORY
"Everyone has a Coco Queen in their life"
Coco Queen Rotisserie
Everyone has a Coco Queen in their life. You just probably have never thought about it. Or, you may have just taken for granted that it will always be there. Whether it's your mother's crepes. Your aunt's tiramisu. Or, your grandmother's secret chicken recipe.
Well, Nathalie Dahan is bringing her French family traditions of family and food – chicken in particular – to a West Hollywood Eatery. Nathalie Dahan has always loved cooking and hosting big dinner parties of over 100 people. This is true whether it's making a big dinner party or celebrating a birthday. "To me, feeding people is more than nurturing the body. It's nurturing the soul. And, this is something in which I find great joy – making people happy and bringing smiles to their faces."
For these reasons, this business venture is much more than an entrepreneurial endeavor. It is a life passion. "What we're trying to capture with Coco QueenRotisserie is a vibe, a feeling and atmosphere of a home cooked meal, that is recreating an environment that feels like home; that feels like you're sitting at your grandmother's kitchen table/dining table."
This female entrepreneur was not only inspired to open the restaurant because of their love for cooking. It was also born from a growing sense of dissolutionment in which it seemed as though everywhere she turned there was the opening of another hamburger or fast food restaurant.
"We respect the fact that people live very busy lives and that fast food dining is here to stay. We just believe it can be done with much higher quality, and even more, with the feeling of being a home cooked meal."
To accomplish this, the owner of CocoQueen have paid great attention to every detail in the interior design of the restaurant all the way down to the elaborate flooring. While she anticipates the majority of the customers will order to go (take out) rather than dining in, for the brief moments that they're in her restaurant, she wants every visitor to feel as if they've entered an environment that is reminiscent of their family home. In other words, Coco Queen can be viewed as high-end luxury fast food. Think Rolls Royce and Coco Chanel in terms of the décor. Yet, offering fresh ingredients, cooked-to-order, and seasoned with a secret family recipe all at a reasonable price that is (comparable to many fast food and takeout restaurants in the area).